Announcing "Pictures From A Previous Dream"
the second album from Myth Of Logic and
the second chapter in the Here & There Trilogy.
Official release date is 12.31.23.
Pre-order now, and you can hear two pre-release tracks.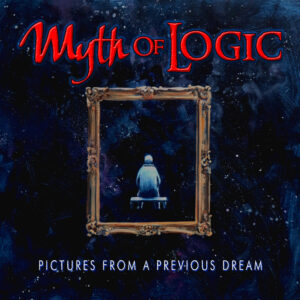 Myth Of Logic is rooted in a deep love of Progressive Rock of all eras, but primarily that of the 1970s.
The new album, "Surrounded By Ghosts" was written and recorded in Saint Petersburg, FL at Boyz Club South Studio and mastered by Alan Douches at West West Side music.
The overall theme of the album is one of adventure, discovery and redemption. It follows the story of Robin, a man trapped and fighting for his life. He must find a way to defeat a seemingly invincible foe and escape his prison.
The first single released from the album is "Born To The Sky", a flying dream of sorts set against towering clouds and limitless sky.